Body Protection When Using Inkjet Coder
With higher quality requirement from the country, Inkjet Coder is more and more widely used fields of production. As a kind of important high technology machine in product identification inkjeting, since the birth of Domino Printer, the Inkjet Coder industry has been ceaselessly improving the techniques all the times.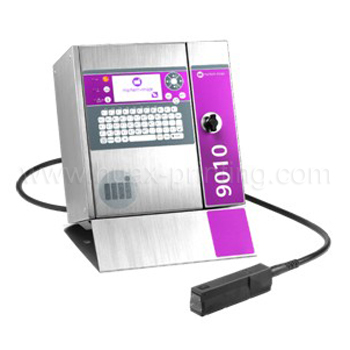 As a kind of high technology mechanical product, Inkjet Coder won't do harm to human body in designation. When Inkjet Coder machine is running, the ink and solvent is needed to be added to smoothly finish the printing process. As the important part of accomplishing coding, according to coding's special requirements, ink is required to be mixed with a certain percent of heavy metal and chemicals, which will do harm to human body.
Thus, when using the ink, please pay attention to protect the exposed body part and eyes.
When the Inkjet Coder is running, although the ink and solvent is well sealed in the vessel, the organic chemistry is volatile all the time, especially in hot summer. So we need to protect ourselves as showed in the following standard:
1. Do not smoke beside the Inkjet Coder;
2. Prevent from body contact with the consumables;
3. Do not devour ink or solvent, if there was, please see a doctor instantly;
4. Avoid of direct contact with ink and solvent, do not absorb or swallow any of them;
5. Please well put away the wastes and overdue consumables generated in machine running process;
6. When Inkjet Coder is running, keep the print head far from the container filled with flammable liquid;
7. Avoid of using Inkjet Coder in places of ignition source, naked fire, high temperature or spark lighting;
8. Protect your eye.
When the inkjet printer is running, please wear eye shield on the situation of maintaining the print head. When there is solvent into the eye, please wash it with quantity of water, then go to see a doctor as soon as possible.
Huax Tech sincerely supplies from all over the world with high quality spare parts and filters of brands of Inkjet Coders, like Domino Printer, Videojet 43S Printer, Willett 430 Printer, Linx Printer, Imaje Printer, etc.
Notes: To learn more information about Body Protection When Using Inkjet Coder, please feel free to contact with us.