Daily Maintenance for Videojet 43S Printer
The following preventative steps should be taken periodically or aperiodically to guarantee your Videojet 43S Printer is in good working condition: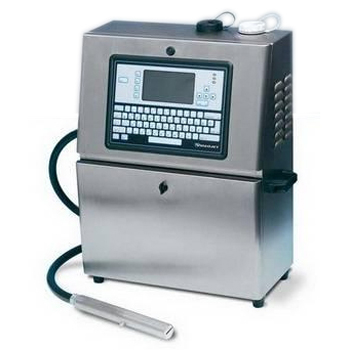 1. Periodically clean the fan filter;
2. Periodically change the Videojet Filters;
3. Periodically clean installation and fixing device of tunoscope;
4. Periodically check the connection of power supply and grounding wire;
5. Periodically check the print head, installation and fixing device of tunoscope;
6. Check the liquid level of ink and solvent; please add the liquids in time according to procedure when they are in low level;
7. Clean and dry the Videojet 43S Printer print head system and please pay attention to the self clean procedure on machine's startup and shutdown.
Troubleshooting to Videojet 43S Printer:
Videojet 43S Printer is equipped with function of automatic fault diagnosis, users can get failure message (white color suggests failure) and solve the problems by checking the icon on menu display screen, working condition tool tip or "condition prompt" in system menu. On the running process of Videojet 43S Printer, users can check the performance parameter by choosing of "verification" on the menu or pressing button "i" for screen diagnosis so as to correctly judge what is going on with the Videojet Inkjet Printer.
Videojet 43S Printer is a brand with stable machine quality. If users can correctly operate machines according to the manual and do the maintenance in time, the machine serving life will be far extended.
Huax Tech sincerely supplies from all over the world with high quality spare parts and filters of brands of Industrial Inkjet Printers, like Domino Printer, Videojet Printer, Willett Printer, Linx Printer, Imaje Printer, etc.
Notes: To learn more information about Daily Maintenance and Troubleshooting for Videojet 43S Printer, please feel free to contact with us.