How to Correctly Learn Inkjet Coder Ink
The ink is very important to each Inkjet Coder, and different kind of Inkjet Coder has its own special type of ink and classification way.
Actually, different industrial ink has different technical parameter on physics and chemistry, so ink of different brands of Inkjet Coder, take example for Videojet Printer and Imaje, can't be substituted for each other.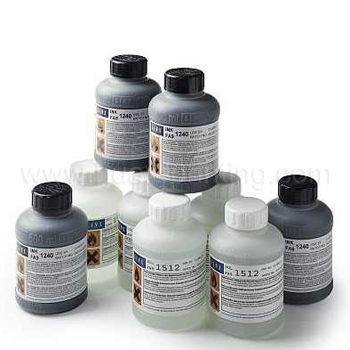 Classification of Inkjet Coder Ink:
1. Oil-based Ink:
Oil-based ink belongs to solvent-based ink; it is not easy to be dissolved in water, but easy to be dissolved in organic solvent. Oil-based ink can be diluted by organic solvent, can be printed by absorbing surface or non-absorbing surface, and the printed color is not easy to be faded. The characteristic for oil-based ink is strong viscosity, easily dried, water proofing, gentle, wonderful light resistance.
What's more, the consumption of ink is less, which will effectively save the cost. There is environmental oil-based ink for printing without solvent too, but it is mainly used in printing on metal, plastic, wood, aluminum foil, carton, building material, etc.
Example for ink of Videojet series, like 8530 ink, 8200 ink, 8470 ink, etc.
2. Water-based Ink:
Water-based ink is stable in characteristic with bright color. It is blended by water-based resin, soluble in water and can be diluted by water. As a kind of environmental ink, no need of organic solvent is the biggest advantage, which will reduce the solvent evaporation, prevent the air from being polluted, do no harm to human body and be hard to be burnt.
And what is important is that the water-based ink is cheap in price, better in adhesive force after printing, easy dried and strong water-resistance ability. It is generally used in food, medicine, beverage industry, etc. And also widely used in package printing product industry.
For example, recently Veze Shari has changed the former used red Domino egg ink 445RD into Domino food grade new product "Green 057RG ink". Domino 057RG is a kind of green food grade customized ink satisfies the requirements of EU and FDA. It is suitable to be used in egg CIJ printer and Inkjet Coders of other food industry, and meet the coding requirements in egg, food, medical products, etc.
3. Water Based UV Ink:
Water based UV ink is a new direction for UV ink research. It uses water and ethanol as diluents, which will be more environmental. Most of the present used UV ink needs to add reactive diluent, which will do harm to the health after long-term exposure to, and it pollutes the environment. Water based UV ink is a necessary for research and development, and it is already applied in some high requirement industries.
4. Ultraviolet Curing Ink:
When the UV curing ink is under the exposure of ultraviolet light, UV-light of different wavelength and different energy will turn the wet ink into film like and dried ink, and the monomer in the vehicle will gather to be polymer. Thus, the UV curing ink has better mechanical and chemical properties. The main characteristic for the UV curing ink is no need of solvent, fast dried, low energy consumption, shining printing content, firm, colorful, water proofing, solvent resistance, anti-scraping and antiwear. It is suitable for high resolution and high speed printing.
5. Heat Resisting Ink:
Some special products which need to experience high temperature environment process, like glass, soldering, etc. will require heat resisting ink. Ordinary ink will be generated physical or chemical changes under the temperature around 100 degrees centigrade, which can meet requirement of heat resisting. Heat resisting ink is available in high temperature environment, not easy to fade away, shining color, acidproof and alkaliproof. What's more, it is lead and cadmium free, qualified for environmental certification.
Huax is a manufacturer of high-quality, low cost spare parts and filters for the most major brands of industrial inkjet printers, such as Videojet 43S Printer, Domino A Series Printer, Willett 430 Printer, Imaje Printer, Linx Printer and Hitachi Printer, which has a long history and a good reputation.
You are welcome to contact us for enquiry and cooperation.