How to Solve FAQ to Domino A200 Printer
Domino A200 Printer is widely used as coding machine in each industry. Domino A200 Printer is consisted of printing nozzle system, ink line system, electrical system and some essential Domino Spare Parts and Domino Filters. Lack of each part will bring bad influence to Domino A200 Printer.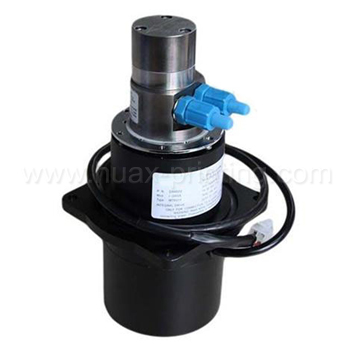 1. Ask: How long can Domino A200 Printer continuously work? If the nonstop working time is too long, how to maintain it correctly?
Answer: Domino A200 Printer's performance is very stable and reliable; it can continuously work for a long time. There are lots of our customers using Domino Printers all day long, 7 working days per week, and there is no shutdown of machine even when the workers are shifting of duty. To guarantee Domino A200 Printer's stable working, please periodically maintain the machine, like changing the Domino Filters after working of 2000 hours, etc.
2. Ask: How to solve Domino A200 Print Head and Domino Nozzle blockings?
Answer: The size for Domino Nozzle is very small, when it is spraying fast drying ink, there could be blockings generated. Domino A200 Printer adopts unique nozzle sealing solenoid valve and full automatic shutdown cleaning procedure, which can thoroughly solve the problem. The working theory of the nozzle sealing solenoid valve is when the machine is not working, there is valve rod with rubber head sealing the nozzle to keep it away from dirties.
While for the full automatic cleaning procedure, the detergent will flow out from the Domino Nozzle which can thoroughly clean the spray jet body and nozzle. What's more, Domino A200 Printer's comprehensive and appropriate customer training system make sure each of the operators can correctly master the operation procedure to guarantee inkjet printer's normal working.
3. Ask: Whether there is failure display system on Domino A200 Printer? If there is, please briefly introduce it; if not, how to shoot and solve the problems in time?
Answer: Domino A200 Printer has an on-line operation condition detection system which can show what is going on with the machine and whether there is any failure happening. If there comes failure, like for OOS of ink concentration, Domino A200 Printer will immediately display it on the operation interface, which is good for solving problems in time.
4. Ask: How to adjust Domino A200 Printer when the printing character is not clear?
Answer: There are lots of external factor which can affect Domino A200 Printer's printing quality, like installation position of print head, the distance between print head and the printed products, condensate water on the printed products, etc. Even there is any water spray on the products, Domino Printer's coding quality is still very good.
5. Ask: How to manage and prevent Domino A200 Printer from code hopping?
Answer: Domino A200 Printer's working performance is very stable, there will be no phenomenon of code missing or code hopping. Normally, Domino A200 Printer will only print one piece of information when it receive printing order signal from product sensor. If there is code missing in case, please check whether the installation position of the sensor is suitable, and whether the setting of sensitivity is correct.
Huax is a manufacturer of high-quality, low cost spare parts and filters for the most majorbrands of industrial inkjet printers, such as Videojet 43S Printer, Domino A200 Printer, Willett 430 Printer, Imaje Printer, Linx Printer and Hitachi Printer, which has a long history and a good reputation.
Notes: To learn more information about How to Solve FAQ to Domino A200 Printer, please feel free to contact with us.