Solutions to Problems of Domino Inkjet Printer
Domino Inkjet Printer is widely used as inkjet coding machine in each industry. Here are a few ways you can solution to problems of Domino Printer: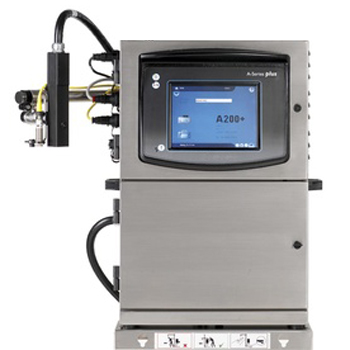 1. Domino Inkjet Printer phase light ceaselessly on or flash;
Solutions:
1) If there could be strong magnetic field interference around, please move Domino Inkjet Printer far from the high magnetic fields;
2) If the Domino ink line is too far from the detection electrode, please adjust its position to standardize the distance within 1mm;
3) If the Domino print head parts (like Domino charging electrode, Domino detection electrode, Domino HV plate, Domino negativa electrode) is wet or dirty, please clean them with detergent and wait until they are dried.
2. Miss printing phenomenon of Domino Inkjet Printer;
The following several points should be well concerned:
1) Make sure the products staying stable in the production line;
2) Use photoelectric sensor with stable quality and reliable performance;
3) Adjust the installation site of the photoelectric sensor and make correct regulation on the sensor;
4) Choose correct printing dot matrix to prevent the speed of the production line from being too faster than that of the Domino Inkjet Printer.
3. Extra-high voltage tripping problem of Domino Inkjet Printer.
The following issues should be paid attention to:
1) Make sure Domino Inkjet Print head is clean and dry;
2) Check whether the tripping action happens a moment later after the high voltage is applied;
3) If the failure is still not solved, please check the value reading of the high voltage input end of the IO board by voltmeter and see whether it is stable. If it is the broken of the IO board, please change it;
4) If it is, the tripping could be caused by high voltage electric leakage. Please carefully check whether the high-voltage power lines on the print head is damaged, or whether the high voltage resistance is burnt out. When doing adjustment to the high voltage, please carefully check whether there is the sound of "CHI";
5) Check the grouding of the Domino Inkjet Printer. What's more, whether the ink split is good and whether the charging process is normal should also be problems we should concerned.
Huax is a manufacturer of high-quality, low cost spare parts and filters for the most major brands of industrial inkjet printers, such as Videojet 43S Printer, Domino Inkjet Printer, Willett 430 Printer, Imaje Inkjet Printer, Linx Inkjet Printer and Hitachi Inkjet Printer, which has a long history and a good reputation.
You are welcome to contact us for enquiry and cooperation.
Notes: To learn more information about Solutions to Problems of Domino Inkjet Printer, please feel free to contact with us.