Brands of Domino A200 Printer and Maintenance
Domino Nozzle is one of the important, delicate and expensive parts for Domino A200 Printer. The maintenance takes an important part in using of nozzle, which directly affect its using effect and service life.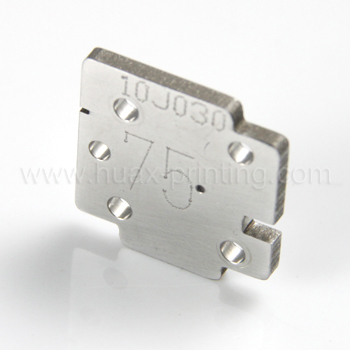 How to make the machine bring you more profits? The extension of nozzle's service life is a way to save cost. Then how can we make it? Please check the following instructions:
1. Accessories and Domino Spare Parts:
Each of the Domino spare parts on the machine has its own setting function; please don't remove it at will. Like main ink cartridge, auxiliary ink cartridge, filters, etc. Thus, strictly operate the machine according to manual is very important.
2. Domino A200 Ink:
The quality of ink directly leads to the printing effect, and has effects on nozzle. Domino ink supplied by original machine manufacturers is suggested, because all of the Domino ink is seriously tested for a long time, and have better effect on protection of Domino nozzle. Please don't add anything into ink.
3. Operation:
The Domino nozzle section of the nozzle surface can't be rubbed with any other objects. However, some soft fur might be hang over the nozzle surface and can cause print head blockings or ink dropping, which will finally affect the printing effect and shorten nozzle's service life.
4. Environment:
If the working environment for the indoor equipment is rough, the dust can easily enter into the Domino A200 ink cartridge and then the auxiliary ink cartridge, finally it will get into the spray nozzle, which will affect the printing effect and shorten nozzle's service life.
5. Maintenance:
Before shutdown of the Domino A200 Printer and power, please clean the nozzle firstly, and then put away the nozzle on the nozzle cover with moisturized sponge mat so as to guarantee the nozzle is kept in good condition and in good quality, which will also contribute to the extension of nozzle's service life.
Huax Tech sincerely supplies from all over the world with high quality spare parts and filters of brands of Industrial Inkjet Printers, like Domino A200 Printer, Videojet 43S Printer, Willett 430 Printer, Linx Printer, Imaje Printer, etc.
Notes: To learn more information about Brands of Domino A200 Printer and Maintenance, please feel free to contact with us.