Answers to FAQ to Videojet Inkjet Printer
Videojet Inkjet Printer is widely used as coding machine in each industry. Videojet 43S Printer is consisted of printing nozzle system, ink line system, electrical system and some essential spare parts. Lack of each part will bring bad influence to Videojet 43S Printer.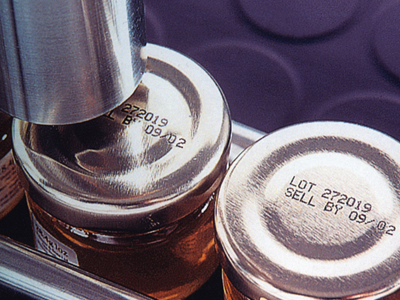 Q1: How to correctly use pigment ink of Videojet Inkjet Printer?
A1:
1, Shake the ink cartridge until there is no sedimentary at the bottom before adding ink into Videojet printer;
2, If adding the Videojet ink into the Videojet printer before equally shaking the ink cartridge, there would be the problem of bad ink adhesive force and lighter ink color;
3, If the pigment Videojet ink is still not run out after a month, please take out the ink cartridge, and then shake it equally before adding it to Videojet Inkjet Printer.
Q2: Why is the adhesive force of the ink being worse after a period of using of Videojet Inkjet Printer?
A2:
1, Please check whether the Videojet ink is within guarantee period;
2, Check whether the reading of the viscosity is closed to the one before. If it is nearly the same, please check the difference of the Videojet ink; if the color is lighter than before, it could be the reason of frequency cleanings of print nozzle, which reduce the density of the ink; thus new Videojet ink should be changed.
Q3: Disadvantages caused by using of bad quality Videojet filters.
A3:
1, Can't meet the required filtering effect.
2, Bad quality material of the Videojet filters might have chemical reactions with ink, and the new generated substance will pollute the ink and cause instability to the printer, which finally may affect the ink dot and environmental protection performance.

Q4: Why the original consumables are safe to use only when they are corresponded with relevant laws and regulations, like laws of chemical manufacturing and using, REACH, ROHS, etc.
A4:
1, The ingredients of the consumables can be tracked because the main ingredients of Videojet ink are MEK and Acetone, which belong to precursor chemicals and should be strictly supervised. All of the raw materials for the original consumables should be recorded by relevant national management department. While for inferior consumables suppliers, they have no record for kinds of reasons and are not allowed to produce and sell consumables by law and regulations. What's more, customers who buy the low quality consumables should partially undertake the legal responsibility;
2, All the ingredients of the consumables meet EU's REACH and ROHS regulations, which make sure the Videojet ink dot also meet the relevant laws and regulations.
Huax Tech sincerely supplies from all over the world with high quality spare parts and filters of brands of Industrial Inkjet Printers, like Domino Printer, Videojet Inkjet Printer, Willett Printer, Linx Printer, Imaje Printer, etc.
Notes: The copyrights are owned by Huax Technology Co.,Ltd. Please quote it as reference upon reproduction.