Solutions to Charge Detecting Error for Markem Imaje Printer
Markem Imaje
9020 and 9030 printer are also warmly welcome in the market, so we might face lots of problems on their application. Here in the following, Huax tech select out the most freqent problems and offer relative and effetive solutions for reference.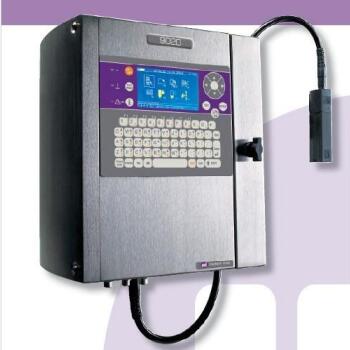 1. Press "i" for times to see whether can cancle this Error;
2. Check whether the Markem Imaje printer has good grounding;
3. Close the ink line, then clean the printhead, check whether the Error is canceled;
4. Check whether the ink or solvent is out of expiration (check the lable warranty on the ink bottle). If it is overdue, please add new ink after cleaning;
5. Use magnifier to inspect the shape of the ink drop. If the ink drop is not well generated in good shape, please refer to the ink drop adjustment (next page) programme to make appropriate adjustement;
6. After machine shutdown and power off, use blowing balloon to dry the back of the Markem Imaje print head carefully, especially the back of the charging electrode and detecting electrode. Then check whether the error can be canceled;
7. For Markem Imaje printer with flat detecting electrode, please check whether the grounding plate on the print head cover is good, or please chagne the print head cover. What's more, please check whether there is ink on the grounding plate, if yes, please clean and dry it.
Notes: To learn more information about repair technology for Markem Imaje Printer, please feel free to contact with us.